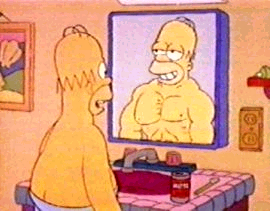 Vincents
HOME PAGE

'A noble spirit embiggens the smallest man' (Jebediah Springfield).

I have been interested in computers since my first VIC-20, and I write my own applications in Delphi 7, an object-oriented Pascal language. You can download some on the delphi page.

I used to paint in oil on canvas on a course, but unfortunately my laziness forbids me to do it at home. Here are some of my creations in the gallery, I do a little drawing too.

I have graduated in natural sciences.
My favorite TV series: Mythbusters, David Attenborough, Hairy Bikers.

Apart from that, I am attracted to mysticism: Shamanism, New Age, Dreams, Kabbalah etc. I see no contradiction in that.

I live in a small house together with my cat.
Lately I caught an interest in cooking.
And japanese crosswords.
I am sorry to inform you that Rosa died nov 30, 2012 so I am single now, (but not quite).


dec 26, 08
Seefiles 5.0
feb 01, 11
Dosbox tips
aug 21, 11
Flyedit 7.1 - a landscape editor for Flysim 7.1
sep 02, 11
Playing Doom2 mods using Dosbox
sep 24, 13
A little about LAMEDUKE
may 24, 14
Rabbel - update.
oct 13, 14
Patience - new update.
apr 12, 16
How to play Duke Nukem on windows 7-10.
jan 21, 18
More ideas
mar 22, 17 update 2
Krankenstein Hospital. A wolf3D mod with 39 levels.
feb 03,18
Flysim 7.2 - flight simulator and landscape editor
feb 17, 19
update 6
VSWolfTools_2 -a packet containing the editing utilities VSWAPED, VSMAPED, VSMUSED, VSVGAED for wolfenstein and spear mods.
28-04-17: Updated links page.
VSWolfTools has now been changed so much that I give it version number 2.
My old XP computer is ok again. I thought the harddisk was finished but it just had developed bad connections over time. I disconnected it, sprayed with contact spray and reconnected it. Good as new now. I mostly use it for programs that won't install in windows 10. I managed to copy winhlp32.exe from the system so that I can read *.hlp helpfiles in windows 10.
New update 6 to vswolftools_2!
concerning all programs but mostly VSMAPED and VSMUSED.

Update 7 is on its way with support for'Operation Bodycount' and 'Corridor 7'.